• carpinteria • carpinteria bluffs • gouache • landscape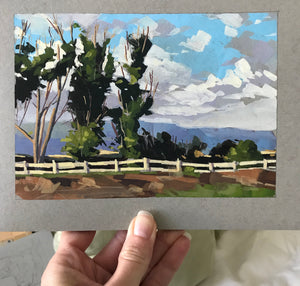 gouache on mixed media paper, 5x7 inches available here
---
• architecture • carpinteria • cityscape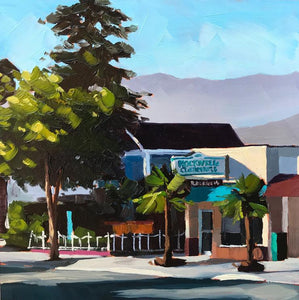 Oil on panel, 6x6 inches available here
---
• bluffs • carpinteria • plein air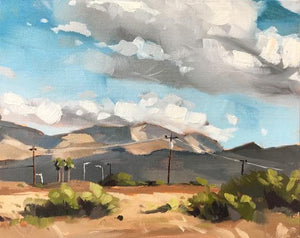 Blessed with gorgeous (albeit fast moving) clouds for this paint out... Oil on canvas panel, 8x10 inches Available here
---
• beach • bluffs • carpinteria • cliff • ocean
Another one painted for the studio tour, this one got snatched up pretty quick. 
Oil on cradled panel, 8x8 inches
---
• 9x12 • beach • carpinteria • clouds • oil painting • storm
We've been having absolutely gorgeous clouds lately, I love it! 
My favorite part of this one is the light yellow/orange color shining through and against the clouds. 
Oil on canvas panel, 9x12 inches