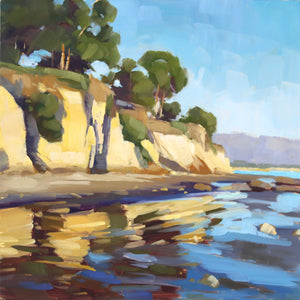 "San Marco Preserve" 8x8 inches Available here Available here "Golden Palms" 10x10 inches Available here "Santa Barbara Coast" 8x8 available here
---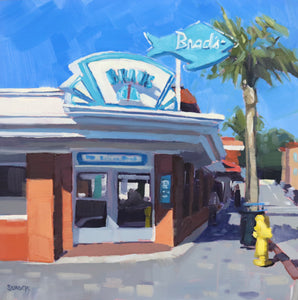 Happy (almost) spring everyone! Just wanted to let you know about a few upcoming shows and events!   I have 3 pieces up at the Carpinteria Arts Center newest show "Art and Soul". This show runs until April 16, and the opening reception is this Saturday (March 11) from 4-6 pm. Here's a little preview:  Up for auction this week, "Brad's" oil on cradled panel, 6x6 inches.  Love how this one turned out, that bright red building and teal signage was just crying to be painted :)  Upcoming shows / eventsI will be participating in Off the Wall Reimagined, put on by...
---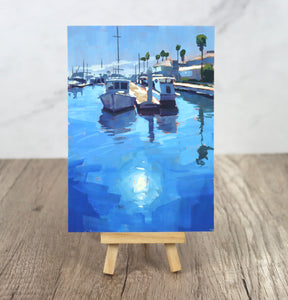 Happy Valentine's Day everyone! Please enjoy this brand new collection, just released on my website, and priced at only $100 each!
---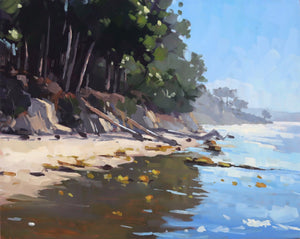 Let me know if you would like to join us! Still a couple spots left.  Here's a link to more information https://mailchi.mp/03a32f50208a/open-studio-and-sale-15485745 
---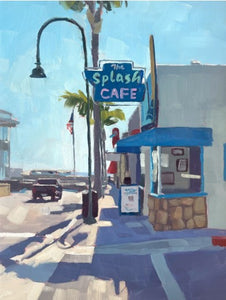 my annual Open Studio is this weekend! May 7 & 8You can still book a time slot right on my website! The hours will be 9:00-1:30 on Saturday and 11:00- 3:30 on Sunday.  I will also be having an online studio sale beginning  Monday, May 9. Check your email Monday morning for a subscribers only coupon code.  Discounts on original paintings and prints.